Brought to You By . . .
Mac Taps has 32 taps of the best selection of craft beer, cider and Kombucha. Dedicated tap for gluten free beer! Come enjoy a pint, a sample flight or fill your growler to go!
Bad ass Beer Maidens? Check! Friendly faces and good memories? Check! Laughter? Great stories? Got em! If you're feeling anti-social, we have 4 TV's you can stare at instead! (Each TV can be tuned to a different network.) Come in and live your stories with us!
We don't have a kitchen but we've got tasty snacks (including a popcorn machine!) and you're welcome to bring food and eat in the bar. Local restaurants may also deliver when available!
We are Doggy Friendly unless we are hosting an event where food is served. Check our
Events
before bringing your pooch.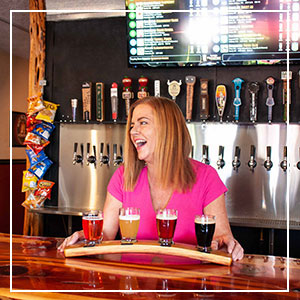 Upcoming Events: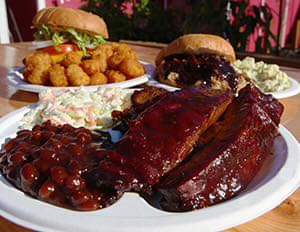 Growler Fills with Bert's Chuckwagon BBQ!!
Mac Taps open!! Noon to 7pm!! Beers & BBQ with Bert's Chuckwagon BBQ Special continues Friday 4/3, Saturday 4/4 & Sunday 4/5! Raffle entry for prizes with each Growler Fill!! Weekly winner! Month end Grand prize!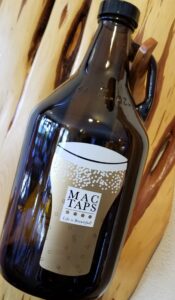 Growler Fills! Carry out approved!! Price Reduction!! 64oz Growler Fill $10 & 32oz Growler Fill $5!! Mac Taps will be open for Growler Fills condensed hours Noon to 7pm Daily until further notice!! (open 7 days a week!) Call ahead for curbside service 503.883.9214 check out Instagram #mactapsgrowlers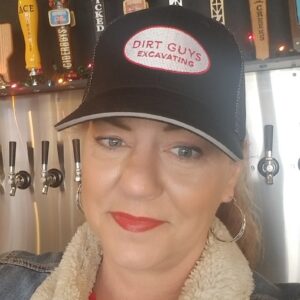 "One Hat at a Time": is a format for promoting local businesses! Bring your hat into Mac Taps and let us bring your business in front of our audience! Free advertising!
See examples on Facebook and Instagram #mactapsgrowlers
​Growlers are available
at Mac Taps!
​Bring your own or purchase one of ours – ​32oz $7 |  64 oz $9
​Fills average $8 for 32oz and $16 for 64 oz.
See the Tap List for current pours.
2019 Mug Club!
Perks for your $85 Annual Membership:
Birthday Beer
20 oz one-of-a-kind mug with your name from Mac Taps. Yours to take home at the end of the Mug Club calendar year
Mug fill is 20oz at the 16oz price
Happy Hour Sundays 3-5:30pm & Tuesdays 3-7pm ($1.00 off all taps)
$1.00 off growler fills on Sundays and Tuesdays
Discounts on special events
Exclusively designed Mug Club Tee shirt
10% off Mac Taps merchandise
Additional perks throughout the year
Mug Club Members get early renewal on Feb 28th to noon March 1st.
Note: Membership is complete for 2019. Plan for a 2020 Membership!

Open 7 Days a Week!!
Noon – 7pm
​
​1306 OR-99W, McMinnville, OR 97128